Urinary Incontinence in Lake Charles and Crowley
How to End Bladder Leakage Without Medication or Surgery in Lake Charles and Crowley
Congratulations on taking the next step forward to reclaim your bladder health! My name is Katherine Stewart and welcome to Thrive Physical Therapy.
Do you feel frustrated with your bladder leakage and think that your only option is to live on medications or undergo surgery? Maybe you have been told that these were your only options. You also feel that you will have to live with your bladder leakage for the rest of your life.
If you have made it here, I know that you are someone that hopes to be able to play with your kids without peeing your pants, or planning your entire day around your next bathroom visit.
I want you to discover how health-conscious women just like you can be active and social without fear of bladder leakage.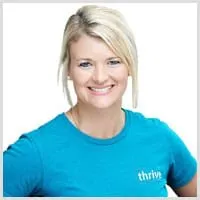 Katherine Stewart
Physical Therapist and Co-Owner
Find Out…
What

 

foods/fluids irritate the bladder
Why

 

limiting fluid intake is not the answer
Why

 

your constipation may be part of the problem
How

 

to stop leaking when you cough or sneeze
Why

 

going to the bathroom "just in case" is part of the problem
Just click one of the buttons below and fill out the short form.
We can help show you why you really can stop your bladder leakage without medication or surgery.
I know so many people who have just accepted that bladder leakage is now a normal part of their lives. This does NOT have to be you! I will explain why you should have hope that you can live free from bladder leakage.
What would your life look like in a few months if you were free from bladder leakage?
So go ahead… fill out one of the forms to start your journey to being free from bladder leakage.
There's no catch…I'm doing this because too many people think bladder leakage is a normal part of aging. It is COMMON but it is NOT NORMAL. Let us help.
In good health,
Katherine Prevost Stewart, PT, DPT
Leading Women's Health PT in Southwest Louisiana
Request An Appointment
Please fill out this form and we will contact you about scheduling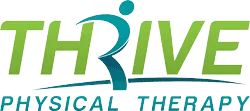 Vanessa Ardoin

From day one, I've experienced nothing but kindness and professionalism. The Therapists are extremely knowledgeable, friendly, and caring about my progress and getting back to pre- injury status. I've gone from not being able to sleep, to doing normal moves at the gym, cleaning, walking distances, sitting average lengths of time, to being nearly back to my normal self.  I'm so grateful  to the team. And, I just love the atmosphere from the reception desk to the gym. They are all so welcoming. Love Thrive Therapy!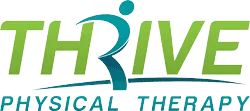 Jessica Falke

Physical Therapy at Thrive was incredible! I am pain free! Their constant attention to each patient separates them from similar places. I always wanted to come back to Thrive after each appointment. I wish I could give more stars!

If you need help in Lake Charles and Crowley
Choose Which One Works Best For You…
Just click one of the buttons above and then fill out the simple form.