Hear from others in Lake Charles and Crowley just like you!
Thrive is absolutely amazing! The entire staff, aka Thrive Tribe, is kind, knowledgeable, and caring. Ashley is very thorough and always so positive. She has helped me tremendously with my TMJ and issues with my neck and back. I always recommend Thrive to anyone I know seeking physical therapy. Thrive is awesome!!!
The ladies of thrive have made my recovery a great experience and fun alone the way. I have made much progress with each of them. Also I can't leave out the front desk clerk, the techs and also  the ladies in the office. Thrive is the place to go for all your physical therapy needs.
Friendly staff, there is always someone working with patients. My daughter has been to our therapy places, but loves the atmosphere and the constant attention she gets during sessions at Thrive.
Here's a therapy facility located right here in town that is hands down the best around.! A very knowledgeable, friendly staff. That's there to greet you with a smile and get you back on the road to recover.
Request An Appointment
Please fill out this form and
we will contact you about scheduling.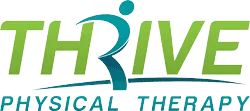 Danielle Robinson

I've used a few different therapists at Thrive to help with things spanning from postpartum pelvic floor issues to orthopedic neck issues. They're so knowledgeable and I've had great results all around!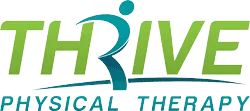 Brittany Granger

I never thought I would say that I look forward to going to physical therapy, but I do! Everyone there is so welcoming and wonderful. From the techs to the therapists, I always feel comfortable and supported. I couldn't ask for a better experience than what I've received. Y'all are amazing!