Pregnancy in Lake Charles and Crowley
Find Out How You Can Have the Pregnancy of Your Dreams!
Are you pregnant or planning to become pregnant?
Do you want to have a safe, pain free pregnancy as well as a smooth delivery?
Do you want to have a recovery that allows you to continue to live an active, pain free life, while keeping up with your children?
If you're pregnant and experiencing lower back pain and stiffness, pelvic and hip pain, or urinary incontinence that just won't go away – you might be thinking that these are things that you will just have to deal with until the baby comes or that they will just go away on their own. Or, you may pass it off as something that everyone experiences during their pregnancy and recovery…
If this is happening to you, you're NOT alone – and we hear this type of thing all the time. We have helped hundreds of women have a pain free pregnancy and smooth delivery. In fact, helping women of SWLA have the pregnancy of their dreams is something that we specialize in!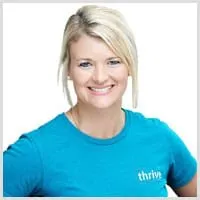 Physical Therapist and Co-Owner
"Why Am I Still
 Suffering With Back And Hip Pain

 

Or Having Urinary Incontinence After My Delivery?"

Now that you are pregnant, you may have noticed there are many changes taking place in your body while you are growing your little one. There are hormonal changes that affect your ligaments to allow your body to adapt and grow, as well as prepare your body for delivery. There are changes in your weight distribution and how you move. These are all normal changes, but they can start to cause aches and pain.

Most people hope that they can just make it through their pregnancy and once they have their baby, it will all be over. But, that isn't always the case. Many times our pain does linger and can affect you long after you have your little one.

Does This Sound Like You?

Does it seem like no one is really listening to you and dismisses you because this is "normal"? Everyone tells you "it's just something every pregnant person deals with." Did you get the advice to just rest or take it easy?

Resting and waiting for symptoms to go away is often never the right advice.

Even if you don't experience pain everyday, are you concerned about having pain or incontinence further down the road?
If You're
 

Currently Living With Pain During or After Your Pregnancy

, Here's 5 Reasons Why It Could Be Lasting Longer Than It Should:
You thought it would go away on its own – but it didn't
A family member, or friend, told you that everyone hurts when they are pregnant
You tried other Healthcare Professionals, or a Physical Therapist in the past, but it just didn't seem to make a difference
You searched the internet and watched some videos that promised immediate relief, but they either didn't do a thing, or even made your symptoms worse
You decided to get a few "massages" hoping that would fix your pain, but all they did was feel nice and relaxing in the moment, and didn't do anything to fix it long term…
If any of this sounds familiar to you – we would love to help you by inviting you to book a call to talk with one of our specialists at Thrive Physical Therapy to find out what can be done to help YOU have the best pregnancy, delivery, and recovery possible.
Click the link below to schedule a call with us if you would like to get some solid advice given to you over the phone. The phone call is complementary and there is absolutely no obligation to book any appointments with us after the call is over. Our goal is to help YOU make the right decision about what to do next that will be the best thing for your health.
If you want to know what it costs – and what availability we have at our physical therapy office in Lake Charles, Louisiana, then please just click the button below and complete the short form:
I work with pregnant women of all ages just like you to find relief and inside you'll find all the information that I teach to my patients to help them improve their pain and strengthen their core in order to have a painless pregnancy.
Unfortunately, many mothers never learn how to properly activate their deep core muscles after delivery. Therefore, when they return to high intensity workout programs or even just the day to day rigors of taking care of their kids they are not using the right muscles, so I am also here to help you after delivery as well.
Schedule an appointment today! I will explain everything you need to know about helping with your pain during pregnancy.
The entire journey of pregnancy and delivery is amazing and I want you to be able to help you along the way.
In good health,
Katherine Prevost Stewart, PT, DPT
Leading Women's Health PT in Southwest Louisiana
Request An Appointment
Please fill out this form and we will contact you about scheduling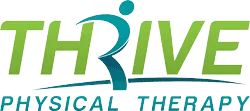 Brittany Granger

I never thought I would say that I look forward to going to physical therapy, but I do! Everyone there is so welcoming and wonderful. From the techs to the therapists, I always feel comfortable and supported. I couldn't ask for a better experience than what I've received. Y'all are amazing!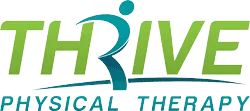 Felicite Jones

Absolutely adore this clinic!! I've been doing Pelvic Physical Therapy here with Alex due to some complications/ discomfort from my pregnancy. I am 27weeks pregnant and see her once a week, and I'm feeling so much stronger!! The staff is so kind, the facility is clean and I can't wait to sign my husband up for his Achilles issues!!