Pelvic Health in Lake Charles and Crowley
We Are Helping Women Return to the Lifestyle They Love and Regain Confidence in Their Body Without Surgery or Medications
If you are someone who suffers from pelvic floor issues including urinary and/or bowel incontinence and pelvic pain, you are in the right place!
Pregnancy, childbirth, chronic constipation, chronic coughing, surgery, trauma and aging are all things that can cause pelvic floor muscle tension, incoordination and weakness.
We Want to Help You!
At Thrive Physical Therapy, we understand that these issues can be intimate and sometimes are difficult to discuss. Our specialty-trained therapists are devoted to treating a variety of musculoskeletal conditions by providing one-on-one care and customized treatment programs in a private and comfortable environment. Our physical therapists offer Women's Health services and expert therapy for pelvic health and obstetrical care. Treatment can often address the cause of issues and improve your quality of life.
Our goal is to provide you with expert care in a comfortable atmosphere with plenty of patient education, so you're at ease right from the start.
Conditions We Treat in Lake Charles and Crowley
Low back and sciatic pain during or after pregnancy
Pain with sexual intercourse or difficulty tolerating a pelvic examination
Discomfort after birth
Weakened core strength or Diastasis Recti
Loss of bowel/bladder control when coughing, laughing or sneezing
Frequent urination
Post Surgical: Hysterectomy, cesarean, episiotomy, sling procedure, prolapse repair, radiation
Treatment Options
Treatment options may vary depending on your condition. These are some common treatments that we use to help you:
Bladder diary
External and internal soft tissue mobilization and myofascial and trigger point release
Appropriate strengthening exercise and muscle awareness activities
Biofeedback
Vaginal dilator program
Home exercise program
What to Expect During Treatment
At the initial evaluation:
We will discuss your goals and your specific needs for therapy
You will undergo a comprehensive musculoskeletal evaluation to determine the cause of your condition
We will then review of your medical history, diagnosis and other concerns that are pertinent to your care
We will discuss the tools and knowledge to help you achieve success
If you have a pelvic floor or bowel/bladder diagnosis, internal manual therapy is an important part of your care and will be discussed, but may not be implemented during the first visit.
Request An Appointment
Please fill out this form and we will contact you about scheduling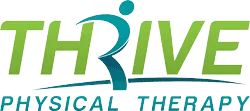 Danielle Robinson

I've used a few different therapists at Thrive to help with things spanning from postpartum pelvic floor issues to orthopedic neck issues. They're so knowledgeable and I've had great results all around!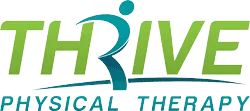 Alison Rentrop

I am grateful for the wonderful staff at Thrive Physical Therapy. I enjoy learning all the new exercises that help my body become stronger & have better posture. I most definitely recommend their team to help you!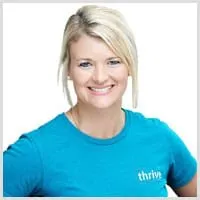 Katherine's Story:
Katherine began her interest in Women's Health PT before even starting PT school. After completing PT school, she began her journey to learn everything she could about this subspeciality in physical therapy. In 2012, she co-founded Thrive Physical Therapy with Ashley because they felt that there was a need for a clinic in the Lake Charles area that offered more than what the others were offering.
Katherine has always had a passion for treating women who suffer with pelvic floor dysfunction because she believes that many of these women believe that their symptoms are normal and that there is nothing that can be done to help them. It is her mission to educate as many women as possible that there is help to their problem as well as to help them make the best decision about their health as possible.