Hannah Ortte
Lake Charles Office Manager
I was born and raised in the country south of Crowley. I attended elementary through high school in Crowley then moved away for my undergraduate and graduate degrees. I attended LSU in Baton Rouge where I received my Bachelors in Science degree in Kinesiology and then moved to Austin, TX where I received my Doctorate in Physical Therapy! I first worked "as needed" in several different settings including nursing homes, acute care hospitals and rehabilitation hospitals. My first full time job was at Lafayette General Orthopedic Hospital where I treated post-operative total joint replacements. After 4 years, I moved back to my hometown and began working downtown Crowley at Thrive! A dream to be back in my hometown!
Core Values: TODAY'S THE DAY, IMPECCABLE CHARACTER, COMPETITIVE GREATNESS, BE THE LIGHT, BRING THE WOW, COMMUNICATION IS KING.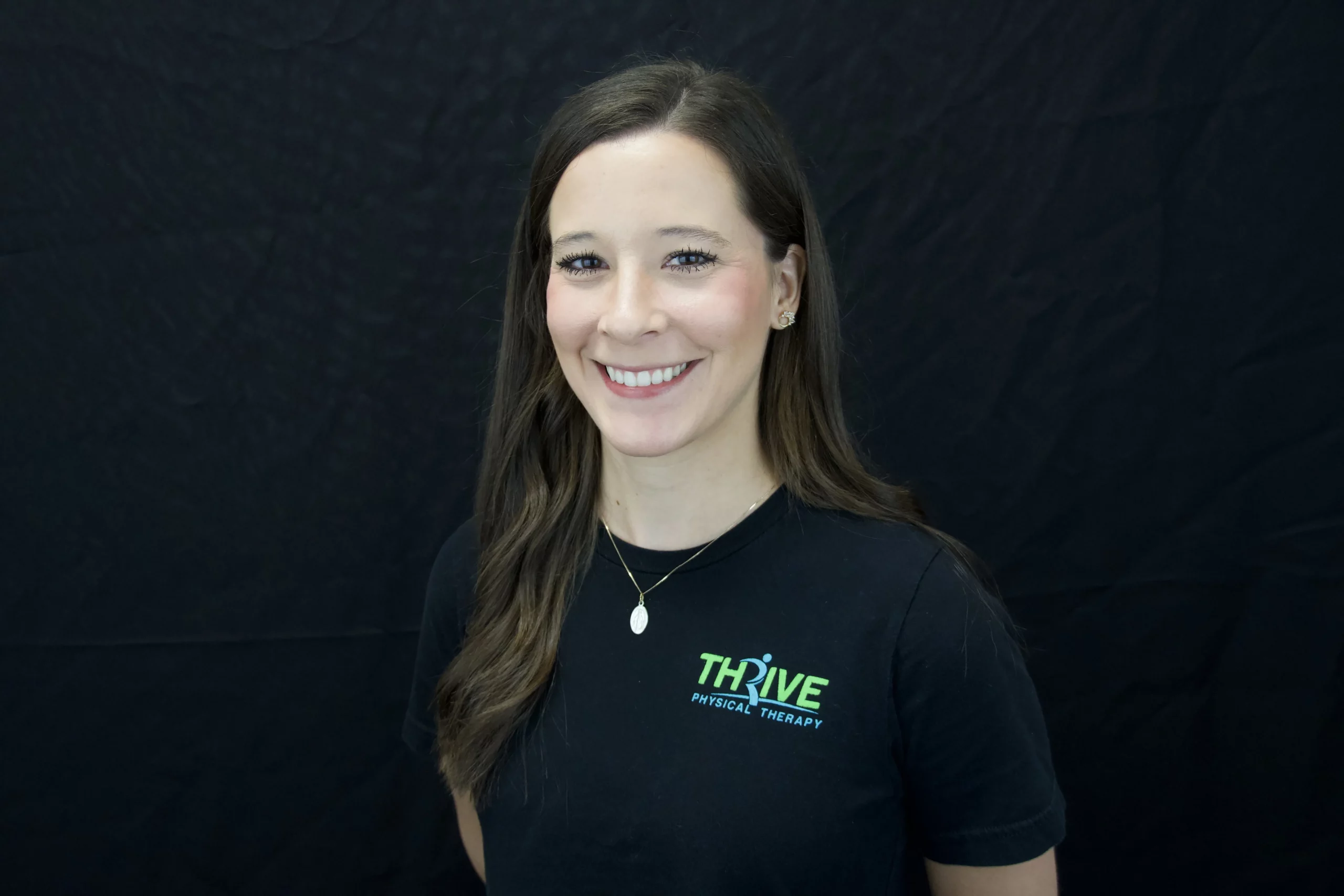 I am a Physical Therapist at the Crowley location and I treat a variety of conditions and diagnoses including post-surgical fractures and joint replacements, neck and back pain, shoulder pathologies, balance impairments and generalized weakness, just to name a few.
The staff here in Crowley makes this clinic so much fun! We truly enjoy coming to work and spending time here, which is such a positive environment to treat patients in.
What is Hannah Reading, Watching or Listening To?
Harry Potter (movie)
Sisterhood of the Traveling Pants (book)
Abiding Together (podcast)
New Girl (show)
When I'm not working I enjoy spending time with my husband and kids and running.