Southwest Louisiana is a great place to live, with amazing attractions that people from all over the world come to see. Unfortunately, many people right here in the Lake Charles area are unable to fully enjoy these attractions due to suffering from back pain.
Not only are they not taking advantage of all our area has to offer, but they are also not enjoying life to its fullest, playing with their kids or grandkids, and worry about doing too much and paying for it later.
Sam Houston Jones State Park
Sam Houston Jones State Park is located just North of Lake Charles near Moss Bluff. The park features 1,087 acres of natural lakes, rivers, streams and abundant wildlife. The park is an excellent spot for bird watching; nearly 200 species can be seen during the migratory periods in the spring and fall. The park also contains three hiking trails that wind throughout the park.
Mardi Gras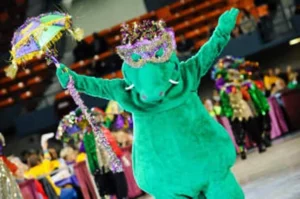 Southwest Louisiana hosts the second largest Mardi Gras in Louisiana. From parades, to chicken runs and Zydeco, Lake Charles makes sure the whole family has something to celebrate.
Creole Nature Trail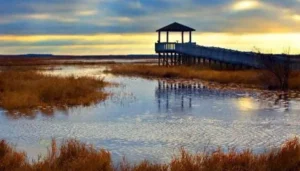 The Creole Nature Trail is located in Cameron, Louisiana. From spotting alligators and songbirds throughout the bayous and marshlands, to smelling the mouthwatering Cajun/ Creole cooking, this hiking trail will immerse one in nature and Louisiana's unique culture.
Great Food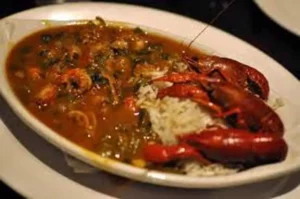 Southwest Louisiana has a reputation for its food. There is no shortage of amazing restaurants to try out some great Cajun and Creole dishes. One of the best things to enjoy here is Boudin! Why not take a drive along the Southwest Louisiana Boudin Trail to find your favorite Boudin. The trail includes Mom and Pop shops, specialty meat shops, and grocery stores from the area that each have their own secret recipe.
Fishing/ Hunting

There is a variety of fishing places in Southwest Louisiana…. Freshwater, brackish, or even saltwater fishing. One can pier fish, boat fish, or even surf-fish on the beach in the Gulf of Mexico all right here in Southwest Louisiana.
Southwest Louisiana ranks as one of the top waterfowl hunting environments in the nation. In the fall and winter seasons, feathered visitors include snows, blues, and speckle belly geese, along with mallards, pintails, and teal.  Other local hunting includes deer, dove, rabbit, squirrel, and turkey.
Golf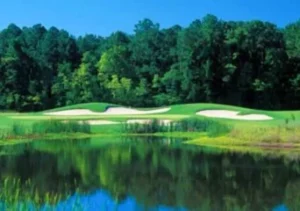 Golfing around Southwest Louisiana is a year-round attraction when it comes to its 6 public courses. The area courses offer excellent conditions of lush scenery and the natural atmosphere for golfers of all levels and expertise to enjoy.
Dancing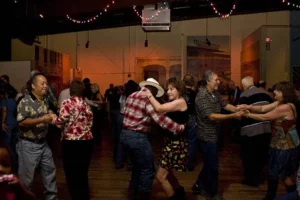 Being in Southwest Louisiana, Zydeco and Cajun music are the soundtrack of the region. Zydeco blends several styles into an upbeat genre that is perfect for dancing. There are local businesses that hold dance classes on the weekend for those people that are interested in learning and several local restaurants have bands that play Cajun music while you enjoy the great cuisine.
Are you one of those who fears getting out of the house for too long? Are you scared to go out and about and enjoy the things Southwest Louisiana offers? Can you see yourself riding the bike trails at Sam Houston Jones State Park? Does sitting cause pain which keeps you from driving down the Creole Nature Trail? Does thinking about spending a night of Zydeco dancing have you fearful of how you will feel the next day? Are you NOT taking in the sites and sounds of this Great Region because you are so concerned you will not enjoy it because of the nagging pain and aches you suffer with?
IF so, there is HOPE for you, or someone you love who continues to suffer.
Would you like to get to see all Southwest Louisiana has to offer and NOT have nagging aches and pains to deal with? Have you put off getting the care and attention you need and deserve because you have been told there is nothing that can really be done except for strong medications? Or, were you told you just have to live with it?
IF this describes you, or someone you love, please click here to receive a FREE Back Pain report we put together specifically for you!! A quick, easy read of some simple things you can do right now to help calm your back pain, as well as give you great information about your back!!! It is time you get the answers you deserve and the help you need so YOU can make the best possible decisions for your health. YOU have NOTHING TO LOSE!
P.S. For some back pain help and relief, please download our FREE Back report with quick and simple tips to help ease back pain: