DR. ELENA TATE
Physical Therapist
I grew up in Sunset, LA with my mom, stepdad, older brother, and two younger sisters. I received my Bachelor's degree in Kinesiology from ULM in 2013, where I also played college softball. I worked many jobs as a teacher, softball coach, gym manager, and nutrition store assistant manager all before PT school. I attended LSUHSC- Shreveport where I received my Doctor of Physical Therapy degree in 2021. I started working for Thrive following graduation in 2021.
While in PT school, I went on clinical rotations in various settings to prepare me to work in outpatient therapy as an orthopedic PT.
Core Values: Altruism, reliability, empathetic, joyfulness, respect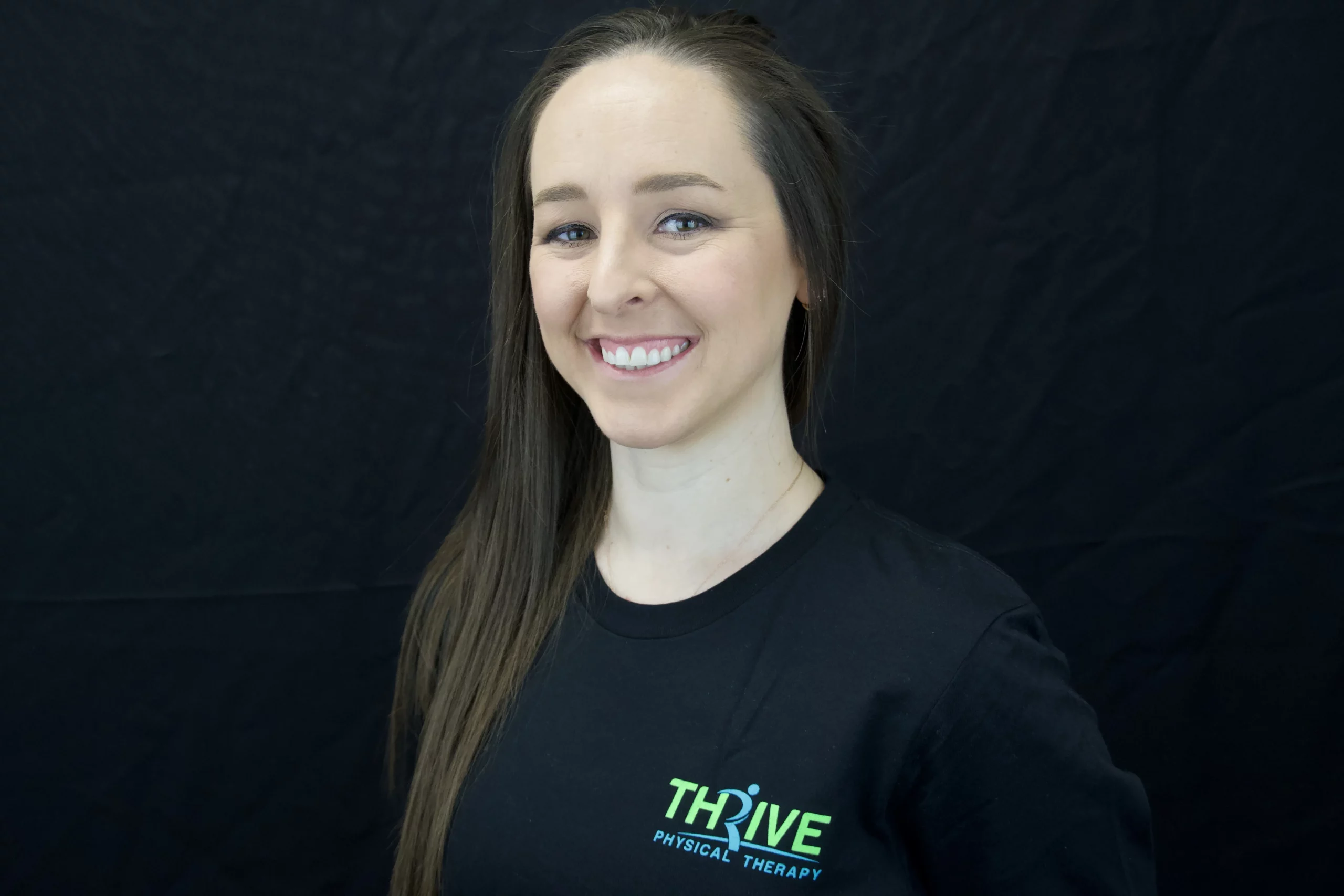 "Dreaming dreams no mortal ever dared to dream before." – Edgar Allen Poe
I specialize in treating all orthopedic injuries, balance, vestibular, and TMJ. My reason for becoming a physical therapist is more than the "physical injury" or "pain." Patients have to deal with a skewed reality that when they're injured, they will never be able to do the things they used to, and I want to fix that. I want to make that feeling of impossibility possible again.
I love the atmosphere of Thrive and our patients! Every patient I treat, I get to know them on such a personal level that they feel like family.
What is Elena Reading, Watching or Listening To?
Harry Potter
Anything Disney

True Crime Podcasts
When I'm not working I enjoy exercising and running! I love doing anything outdoors with my family.