Dizziness and Falls in Lake Charles and Crowley
Struggling with Dizziness or Falls in Lake Charles and Crowley? 
Are your dizzy spells or vertigo starting to limit what you're able to do every day? Have you had to miss out on life because of these episodes?
Are you so frustrated that you think your only option is to suffer through these spells every time you have them?
Have you noticed you are becoming a little more unsteady on your feet?
Are your family members worried because you are having more and more falls?
Maybe you've been told that dizziness and falling are a normal part of getting older and you just have to deal with it. THIS IS NOT TRUE.
We know so many older adults who have just accepted that their dizzy spells are now a normal part of their lives. This does NOT have to be you! You should have hope that you can reduce or even eliminate your episodes of dizziness and vertigo and decrease the chance that you could fall and become more steady on your feet.
Too many older adults suffer needlessly with dizziness and begin to experience falls and loss of balance. While they are common, they are not a "normal" part of aging and there are things we can do to help.
But maybe you feel like you've read a lot of information on the internet and really just want to talk to someone about your problem. Is that you?
If so, then we offer a Free 30-minute assessment with a Physical Therapist. This way you can tell a professional your story, get your questions answered and hear about which of our services would best meet your needs.
Does that sound like something you would like to do?  ​
Here's the most important thing… Most people get stuck trying to make a decision about what to do next. They go days, weeks, months (even years!) without taking action. The one thing we can guarantee is that by doing nothing, your balance won't get better. So the next important thing is to take action.
Here Are Your Best Options to Decide if Physical Therapy is Right for You:
We understand some people want to find out more about the cost & availability of our services before scheduling. If that's you, click on the button above.
We realize some people may be unsure which of our services are right for them. Are you wondering if we can help with your problem? Click on the button above and one of our team members will call to schedule your assessment.
Request An Appointment
Please fill out this form and we will contact you about scheduling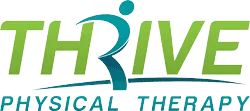 Google Review

I have been a Thrive patient twice in the last four years, and it's the only place I'd ever go again. I've enjoyed great results both times. I recommend it to anyone with pain, range of motion, or balance issues. Wonderful ladies work at Thrive! So patient!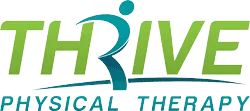 SaraMargaret Groves


Alex is extremely thorough and knowledgeable! They are so flexible and I've gotten so much better!